Anti-Bacterial Properties
Leading Supplier Of LED Light Clip on Boards
Modern retail stores don't just offer products, they promote aspirations. They want to discover the top available. Our primary method to find the best of them all is to evaluate it visually. This is why the essential offerings at restaurants and shops must be presented as well as highlighted the most appealing way that is possible. If it's attractive and draws customers in and they buy it, it will sell. But, what's the most effective method of setting your products in the best lighting? You put the source of light behind it. Input-translatable LED panels, sometimes referred to as Backlit Clip-on Frames and LED light boxes in India. A light and elegant medium to enhance the marquee merchandise within your store.
Features Of LED Light Clip on Boards
Product Details:
| | |
| --- | --- |
| Material | Acrylic |
| Color | Multi Color |
| Thickness | 2.0 mm – 15 mm |
| Pattern | Plain |
Types Of LED Light Clip on Boards
Trans-lit LED panels address an age-old problem — they highlight the product without being an obstruction. Backlit boards used to be heavy. They were essentially frames of 6 inches in thickness with tubes of fluorescent lighting. For the actual message of your advertisements, images, or content, an flex print printed with backlight was later stretched across the frame. This cost-effective solution is ideal for outdoor usage. But a big and ugly box constructed of patra/tin may not be appealing in a luxury retail store. The bulky design and weighty appearance will detract attention from the actual message. In addition, the design on a frame made of metal is in perpetuity. While communications evolve, trends are a thing of the past. The latest products are made. This is exactly the place for the trans-lite LEDs with slim lines begin will begin to shine! Pun intended. With less than half-an-inch thick these panels are thin. The printed communications are illuminated by LEDs that are positioned at the edges of frames. This creates an even and bright lighting throughout the print's back. This allows for a great way to check it out. In addition it is that changing the print inside is easy! Absolutely – learn more about the steps to follow
The panels are best suited for modern retail stores. They are also used extensively to display menus and food pictures in restaurants and cafes. There are two main motives to this:
The visual impact of two angles these panels have.

 

They look fantastic with or without the backlight.

The ease of changing prints is easy to change.

 

This makes a lot of sense for establishments with a fast-paced operation and constantly changing content.
LED clip-on boards are just one of those things that are both attractive and practical without sacrificing the simplicity. A typical LED clip-on board comprises of the following elements:
Aluminium profile that is openable: Less than half an inch thick This aluminum profile holds the design.
LEDs on the Edges On the edges in the profile of aluminum are tiny LEDs that shine on the image from behind.
A sheet of acrylic with an LGP image: The foundation is comprised of an acrylic sheet that is transparent and has the LGP (Light Guide Pass) film. 

This assures uniform distribution of illumination across the entire surface of the image.

 

The diffused light makes sure that the image looks impressive and well-lit.

Translite print pictures: The high quality images of your items and services are printed using a specific material known as translite. 

The pictures let light be reflected through making a beautiful look.

 

Furthermore, the placement of light through the trunk also allows the prints to pop and appear more prominently.

Acrylic Sheet on upper left:The translite photograph is secured in place by an acrylic sheet that is transparent.
2.5-volt adapter is supplied in the frameRecall LEDs aren't able to be plugged straight into mains power! 

They'll be destroyed instantly!
Looking to buy something?
1. Tell us what you need.
2. Receive Quotation  supplier details.
3. Compare Quotations and seal the deal.
4. Pay with Pitarashish Acrylics & Get 100% Buyer Protection.
Pitarashish Acrylic Sheet Products Available in:
Delhi | NCR | Haryana | Gurgaon | Himachal Pradesh | Chennai | Kerala | Tamil Nadu | Bangalore | Noida | Hyderabad | Goa | Jaipur | Kochi | Rohtak | Mumbai | Pune | Hissar | Chandigarh | Karnataka | Lucknow | Uttar Pradesh | Agra | Kanpur | Nepal | Patna | Aligarh | Dehradun | Prayagraj (Allahabad)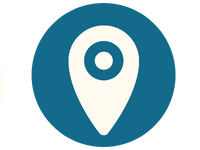 Shop No-2137/2, Gali Number 2,Chuna Mandi, Paharganj, New Delhi, Delhi 110055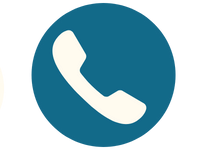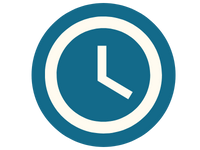 Mon - Fri: 9am - 8pm
Sat - Sun: Closed
Pitarashish Acrylics© 2022. All rights reserved.