highly resistant to scratches
Easy to clean and maintain
Acrylic Laminates Sheets Dealer In Delhi
Pitarashish Acrylics is a superior high-quality acrylic laminate sheet available in metallic and solid colors, with either TruMatte or TruGloss finish. Sheets of Acrylic are made with a brand new TruColor technology that is a brand new co-extrusion technique that is a proprietary technology that is used to create the entire range of High Gloss and Super Matte sheets. TruColor is a world-class quality acrylic layer paired in addition to an added layer UV enhanced color-enhanced ABS creating an outstanding surface finish that has exceptional level of color, depth, and flatness, all backed by high-end speed of color.
Acrylic sheets are made to be laminated with a variety of techniques or adhesives (including PUR lamination) generally on an MDF substrate with varying thicknesses in order to create acrylic panels that provide an even surface that is superior to lacquers, paints HPLs, TFLs and paints.
Features Of Acrylic Laminate Sheets
Why Choose Pitarashish Acrylics?
1. Wide Range of Designs: Pitarashish Acrylics offers an extensive collection of acrylic laminates to suit various tastes and preferences. Whether you're looking for a sleek, modern finish or a classic and timeless design, you'll find options that cater to your specific needs.
2. Quality Assurance: The team at Pitarashish Acrylics understands the importance of quality when it comes to laminates. They source their acrylic laminates from reputable manufacturers known for their commitment to producing high-quality materials. This ensures that you receive durable, long-lasting laminates that can withstand daily wear and tear.
3. Expert Guidance: Choosing the right acrylic laminate can be a daunting task with so many options available. Pitarashish Acrylics' knowledgeable and friendly staff is always ready to assist you. They can provide expert guidance, helping you select the perfect laminate that aligns with your project's requirements and your personal style.
4. Customization: Pitarashish Acrylics also offers customization options, allowing you to create laminates that are tailored to your unique vision. Whether you have a specific color, pattern, or design in mind, their team can work with you to bring your ideas to life.
5. Competitive Pricing: Quality doesn't have to come at a premium. Pitarashish Acrylics offers competitive pricing on their acrylic laminates, making it an accessible choice for both residential and commercial projects.
6. Prompt Delivery: They understand the importance of timely project completion. Pitarashish Acrylics ensures that your laminates are delivered promptly, helping you stay on schedule.
Applications of Acrylic Laminates:
Acrylic laminates have a wide range of applications, including:
1. Kitchen Cabinets: Give your kitchen a modern and stylish look with acrylic laminates that are easy to clean and maintain.
2. Wardrobes: Upgrade your wardrobe doors with sleek and durable acrylic laminates that enhance the overall appearance of your bedroom.
3. Office Furniture: Create a professional and contemporary workspace with acrylic laminates on desks, cabinets, and partitions.
4. Retail Spaces: Make your retail store stand out with eye-catching acrylic laminates on display units and counters.
5. Hospitality: Elevate the interior design of hotels and restaurants by incorporating acrylic laminates in various areas.
Visit Pitarashish Acrylics Today!
Whether you're a homeowner, interior designer, or contractor, Pitarashish Acrylics is your one-stop destination for high-quality acrylic laminates in Delhi. Explore their showroom to discover the latest trends and find the perfect laminates to transform your space. With their commitment to quality, customization, and customer satisfaction, Pitarashish Acrylics is the preferred choice for acrylic laminates in Delhi. Your dream space is just a visit away!
acrylic mirror shades shades
Looking to buy something?
1. Tell us what you need.
2. Receive Quotation  supplier details.
3. Compare Quotations and seal the deal.
4. Pay with Pitarashish Acrylics & Get 100% Buyer Protection.
Pitarashish Acrylic Sheet Products Available in:
Delhi | NCR | Haryana | Gurgaon | Himachal Pradesh | Chennai | Kerala | Tamil Nadu | Bangalore | Noida | Hyderabad | Goa | Jaipur | Kochi | Rohtak | Mumbai | Pune | Hissar | Chandigarh | Karnataka | Lucknow | Uttar Pradesh | Agra | Kanpur | Nepal | Patna | Aligarh | Dehradun | Prayagraj (Allahabad)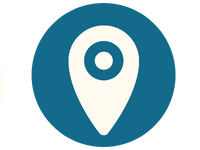 Shop No-2137/2, Gali Number 2,Chuna Mandi, Paharganj, New Delhi, Delhi 110055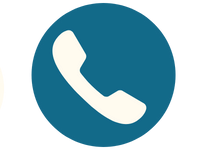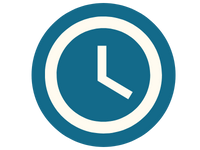 Mon - Fri: 9am - 8pm
Sat - Sun: Closed
Pitarashish Acrylics© 2022. All rights reserved.